Emio hair ties in action! Check out the video.
Featured products
Regular price

Sale price

$5.00 USD

Unit price

per

Regular price

Sale price

$5.00 USD

Unit price

per

Regular price

Sale price

$5.00 USD

Unit price

per
How Cinch, Wrap, and Secure makes the difference?
CINCH

Avoid pulling your curls or long hair repeatedly through regular ties. Your curls will be full and lively! Anyone's hair type whether you have thick, thin, curly, long, and other magical hair types will benefit from using Emio hair ties.

WRAP

Enjoy long lasting, secure ponytails staying perky no matter the activity: competitive sports, running, dancing, gymnastics or working hard to name a few... Other hair ties can often get loose, slip or break distracting you from performing your best!

SECURE

Emio hair ties are easy to secure and release simply by sliding out! Super secure ponytails without the hair pulling punishment of yanking it out!
How to Bun with Emio hair ties!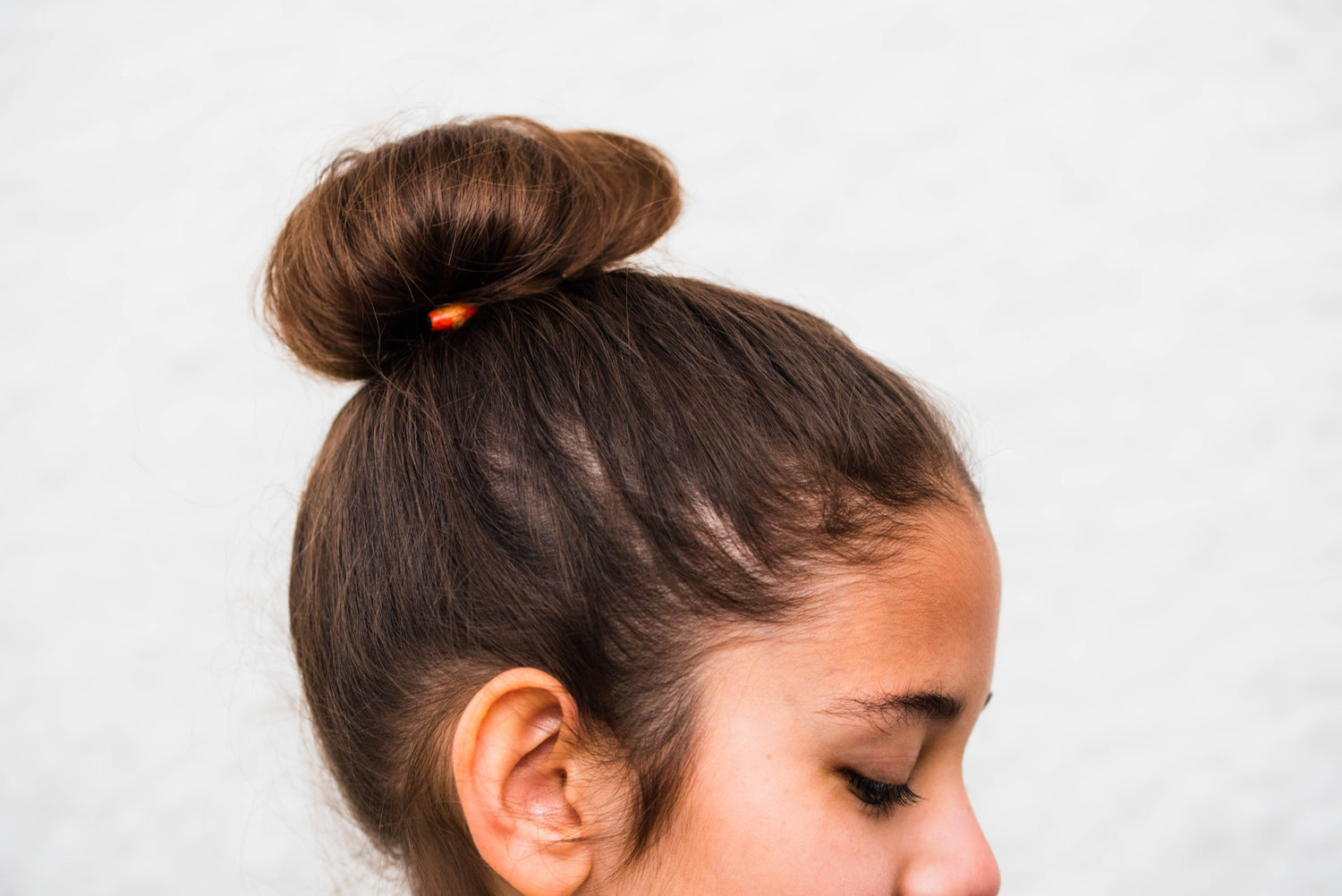 Buns - Emio hair ties
Emio hair ties will hold the hair in place whether its a bun or ponytail. Emio hair ties are versitile and we continue to discover new ways to use them everyday!
Shop Now
Super Secure + Easy Release
Since 2019, Emio hair ties are a better way of putting your hair up fast, easy, and super secure. It is the only hair tie that incorporates cinching, wrapping and securing all in one. Emio hair tie is a patent pending double loop design and handmade in the USA with quality material. It is light weight, strong and adaptable to anyone's hair type whether it is thick, thin, curly, long or short. Enjoy secure ponytails for months from a single Emio hair tie.
One of a kind hair tie that holds true!
Nice, simple design and easy to use! This is my go-to for my daughter's hair when she is playing outside, doing ballet or dancing. I can be confident her hair will stay up and endure lots of movement without shifting. She calls it her bracelet hair tie! As a father putting my daughters hair in a ponytail resulted in pulling hairs and hurts scalps, this no longer an issue. Thanks!
June 1, 2020 Testimonial - David
I love my Emio hairband!
"This hairband is awesome! I was so excited to get it and
it works like a charm. It was really easy to learn to use. It's gentle
on my curls. I also found that it doesn't give me a headache by the end of the day because I don't have to tie it as tightly as other bands. It stayed in all day with no slipping. The best part was when I took it out, it came right out, much easier than a traditional hair band. I would highly recommend, especially for girls with curly hair like me."
May 27, 2020 Testimonial - Jaimie